Grey Bangalore's new campaign shows both the fun and health aspect of Britannia Cakes with an endearing storyline  
Sohini Sen | Mumbai | March 5, 2014
Britannia's focus on good, healthy eating has found one more expression through its new campaign for Britannia Cakes. Conceptualised by Grey Bangalore, the campaign is a brand refresh which, while retaining the health aspect of the product, brings to the forefront its delicious and inviting taste.
Britannia started making cakes in 1963 and with its launch of cupcakes in 2005 continued to be the biggest player in the market. As a brand, Britannia is already known as a healthy choice option. However, the challenge here was to showcase that, in spite of it being healthy with the nutrition of milk, egg and fruits, Britannia cakes are also equally yummy.
The campaign uses a child and his mother to showcase an everyday setting in any household. By using this mother-son story, the brand manages to show the safe and caring aspect that people equate with Britannia. Moreover, the campaign objective was to reestablish it as a healthy snacking option which one can choose in the evening when kids are usually hungry and ends up eating junk.
"I think we've got something cute and charming with this film. Here's hoping it gets more than just the kids talking," commented Ram Jayaraman, AVP & Creative Head, Grey Bangalore.
The TVC starts with a mother trying to talk to her school-going son about his day. Instead of replying, he gets busy with his video game and keeps on imitating his mother. The mother who is curious to know about her son decides to tempt him with a packet of Britannia Cake. As she opens it, the son comes and sits near her. She offers him a cake and he bites into it. At the same time, he starts opening up to his mother about how he found a puppy during the day, etc. The child goes on to tell his mom that the maths teacher has also called her to meet and discuss something. As the mother chases after her son, the voiceover says: "Britannia Cakes. Achhaiyon se bhara".
"This is a story that's very dear to my heart. This is a story of nutrition, kids and delight. And I think it's a story that has done a very good job of bringing out 'Swasth khao. Tanman Jagao'. And I believe we will soon have the market thinking same-to-same. The communication anchors this offering of a sweet bribe that enables bonding with its inherent goodness of milk, fruit and eggs. The brand promise is signed off with 'Achhaiyon se bhara'," said Anuradha Narasimhan, Director – Marketing, Britannia Industries.
The TVC: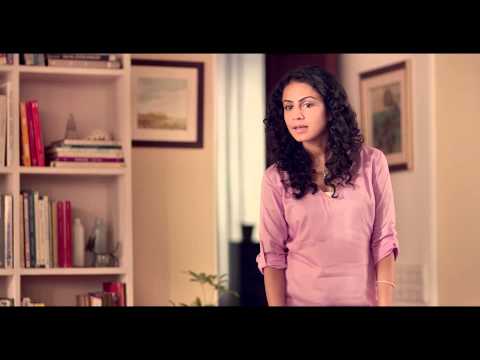 Credits:
Client: Britannia Cakes
Agency: Grey Bangalore
National Creative Directors: Amit Akali, Malvika Mehra.
Executive Creative Director: Sham Ramachandran
Group Creative Director: Ram Jayaraman
Servicing: Harikrishnan C, Amarendra Singh
Account Supervisor: Akhoka Raikhan
Planning: Dheeraj Sinha, Ajay Ravindran
Films Dept: Samir Chadha, Sharad Shinde
Director: Vishwesh Krishnamoorthy
Producer: Kunal Kamra
Sohini.Sen@BestMediaInfo.com
« Samsung NX300 20.3MP CMOS Smart WiFi Compact Interchangeable Lens Digital Camera with 20-50mm Lens and 3.3″ AMOLED Touch Screen (White) Gravity (Blu-ray + DVD + UltraViolet Combo Pack) »