Conceptualised by JWT, the 'No Darr. Find Ghar' campaign is humorous and the narrative is based on a comic, 80s Hindi movie horror film to help people overcome the fear of property related decisions
BestMediaInfo Bureau | Mumbai | August 5, 2014
CommonFloor.com, a real estate and apartment management portal, has launched a new television campaign named 'No Darr. Find Ghar'. The campaign, conceptualised by JWT, is humorous and entertaining, and the narrative is based on a comic 80s Hindi movie horror film to help people overcome the fear of property related decision-making.
The TVC shows the crazy story of a couple who end up house hunting in an unknown location with a ghost for a house owner. It then shows how the smart husband saves the day by using the CommonFloor mobile app. It drives home the key advantages of CommonFloor.com, like exhaustive range of choices, accurate information, deep insights, easy-to-use tools and innovative technology. It also showcases how CommonFloor.com's features like Verified Property Listings, Map Search, Direct Call to Property Owners (available on mobile app) and even a Virtual Tour of the property can empower every consumer.
Sharing his thoughts on the strategy and creative idea, Senthil Kumar, National Creative Director, JWT, said, "The creative idea of 'House Haunting' versus 'House Hunting' leaps straight from the consumer insight that finding a dream house can become a nightmare. We translated this insight literally in form of a very comic 80s Indian horror movie narrative that makes the spot something you'll surely watch out for. The execution is true to the 80s Indian horror film style that will make every viewer laugh out loud. I am also sure that when it comes to house hunting, it will make viewers remember India's biggest and most trusted online real estate portal, CommonFloor.com."
Other than the TVC, the campaign will also run across print, outdoor, digital, cinema and radio.
Vinayak Warke, VP – Marketing, CommonFloor.com, said, "We are very excited to launch our first TVC. At CommonFloor.com, our focus has always been on empowering people to realise their property dreams. The objective of the campaign is to highlight the problems faced by property seekers and how CommonFloor.com addresses this through a fearless and informative experience, leading the user to an easy and effective property decision."
Warke further said, "The campaign focuses on increasing brand awareness of CommonFloor.com and also showcases our mobile app that is available across all three platforms – Android, iOS and Windows. We are sure that our mobile app will enhance the property search greatly."
The TVC: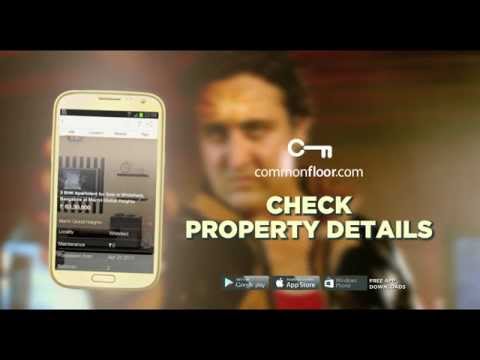 Credits: 
Agency: JWT India
National Creative Director: Senthil Kumar
Senior VP: Rajesh Gangwani
Executive Creative Director: Priya Shivakumar
Creative Director & Copywriter:  Sameet Ali Soni
Art Director: Nakul Talgeri
Account Management: Vanita Vasudevan, Megha Khanna, Rosa Raphael
Production House: Early Man Films
Film Director: Ayappa
Info@BestMediaInfo.com