How a Bag Full of Bug Spray and Malaria Pills Inspired Olivia Wilde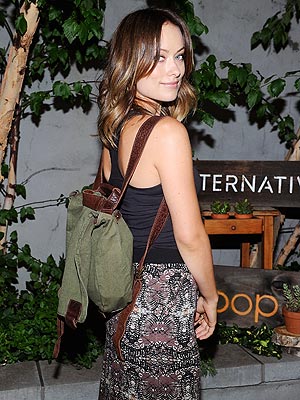 Jamie McCarthy/WireImage
Olivia Wilde isn't just a pretty face — she's an activist, too. The People Like Us star recently partnered with Alternative Apparel to design a bag that benefits the Academy for Peace and Justice, a secondary school in Port-au-Prince, Haiti.
The idea for the limited-edition "Message Bag" (as seen on Wilde, left, and below) came to fruition when the actress and her friend/partner-in-good Barbara Burchfield were on-site in Haiti. "We really wanted to come up with a creative, alternative way of fundraising," Wilde told PEOPLE at the bag's launch event at The James Hotel in N.Y.C. Monday.
"One thing we always had with us were bags we could take anywhere — on a pickup truck, to a hospital, sleeping in a tent. It would have a scarf, bug spray, a camera, malaria pills — and we wanted to recreate it with Alternative."
Since Wilde and Burchfield wear Alternative Apparel often, the collaboration felt natural. "Not only does [Alternative] use sustainable materials, but they're a good company of good people," the star shared. "They have values that are parallel with ours."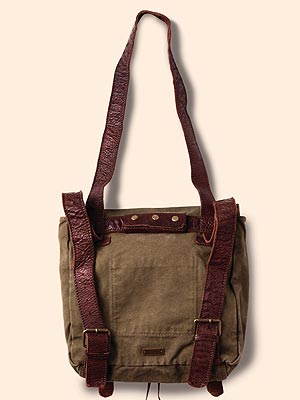 Courtesy: Alternative Apparel
If you're in the market for a new bag, and you're torn between this army green canvas satchel and another, the actress hopes to sway your decision. "We're encouraging people to think about where they spend their money," she explained. "We're not telling people not to shop, but rather be conscious about your commerce."
The "Message Bag" can be worn as a backpack or cross-body and is available exclusively at ShopBop.com for $ 138, with a portion of the proceeds benefiting the Academy for Peace and Justice. Tell us: Will you be buying the Wilde-designed messenger bag?
–Jennifer Cress
Skip back to main navigation