Kristin Chenoweth: I'm a Big 'Comfort Freak'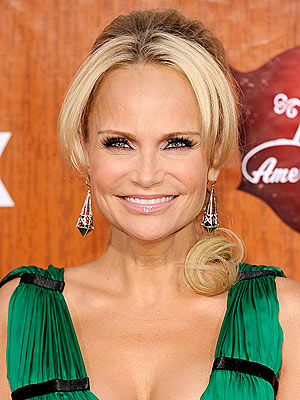 Frazer Harrison/Getty
Kristin Chenoweth may look majorly glam while performing on Broadway or hosting the American Country Awards, but don't let that fool you: the petite vocal powerhouse (and voice of Listerine's new campaign) loves nothing more than dressing down.
"When I'm on tour or performing, I'm sucked and plucked and squeezed and teased," the self-professed "comfort freak" jokes. "So I want to do the opposite of that when I'm just me and living my life." Though she's partial to tees by Vince and Splendid, the 4'11″ star admits she's petite enough to shop at GapKids—and has picked up some tips for dressing a small frame along the way.
"Never, never, never wear a high-waisted pant!" she admonishes. "I did try it, and I looked pregnant." Her list of dos: "Solids are great. If you're going to do stripes, they have to be wide. And elongating—always. I like a lighter heel that blends with my skin if I'm wearing a short dress." 
When she does get dolled up, Chenoweth loves "a dark eye and nude lip. I think that really hearkens back to another time, the '60′s and '70′s, I kinda like it!" She also swears by Smashbox primer for "really setting off a glow."
Another thing that lends a shine: bringing oral healthcare to underprivileged kids through Listerine's 'Your Mouth Has Something to Say' campaign. Every view of her video garners donations to the charity, which gets her grinning—as if she wasn't already!
GET YOUR FAVORITE GALS SMILING WITH '8 GIFTS TO MAKE HER FEEL FAMOUS'
Skip back to main navigation