Idea Cellular's new campaign by Lowe Lintas projects internet service as an information tool with which you can beat the cons
Sohini Sen | Mumbai | February 25, 2014
Idea's new campaign shows how its mobile internet has empowered everyone to call a fib. Lowe Lintas has created the campaign which will show users how to evade unscrupulous situations and people in everyday life. The concept of the campaign is 'Idea Internet lagoing, India ka no ullu banoing'.
It is a known that people get cheated easily in India – while travelling or even in their own city or town. Most people talk more than their actions. Idea feels that with the help of mobile internet it is now easy to catch such frauds.
While other network providers have already established themselves with their internet services, Idea wanted to position itself as a strong data network services. It wants to demystify data services to the larger Indian population by giving its own unique cut of 'a telephony idea that can change your life'.
Sashi Shankar, Chief Marketing Officer, Idea Cellular, said, "Idea has been at the forefront of spreading awareness about 3G and mobile internet services in India for the last three years. We are the only mobile operator to offer a wide range of self-branded, affordable 3G smartphones to upgrade 2G users to 3G. Our new campaign aims to further build on Idea's strong mobile internet service network on a pan-India basis, and get non-users to enter the category by making them understand the utility and benefits of using internet on mobile. We have tried to demystify mobile internet services to the larger Indian population by giving our own unique cut of 'A telephony idea that can change your life', and in a lingo that would connect with our TG, almost instantly."
The TVC opens with a tour guide telling a group of tourists how a certain monument had been made by the same artisans who made the famous Taj Mahal. However, a housewife from the group quickly tells him that the internet says that the fingers of the artisans who made the Taj were chopped off after they built it. The scene changes to another group of tourists being hounded by a lodging provider. He boasts of the good quality service he offers. But just like before, someone calls the fib because the internet shows how it has a terrible rating. Similar stories appear as the users change from housewives to students, from policemen to aspiring actors, etc. Idea's mobile users therefore can use the internet to get out of sticky situations and turn the tables on those who try to take advantage of them. Throughout the campaign a catchy jingle plays in the background.
The problem of fooling people easily, according to Idea, can be solved with information. And this information can be made easily reachable with mobile internet that Idea provides to its users. By showing different segments of society using the service, Idea manages to show that it is meant for everyone – and not just the tech savvy young crowd.
The core message of the campaign is 'Idea Internet All India' dramatized by the catchphrase 'Har mobile par internet, what an Idea!' The new TVC breaks on national television on February 21, 2014.
"Our creative task was to make mobile internet relevant to masses in a manner that will urge them to embrace it. So the benefit had to be something that would help them on an everyday basis than one off the situation and would help idea propagate mobile internet. This lead us to the idea 'No ullu banoing' as mobile internet primarily empowers people to access information and eradicate ignorance," said Arun Iyer, National Creative Director, Lowe Lintas.
Idea has already released teaser banners and the extremely hummable jingle on social media. The campaign will be amplified across 360 media including TV, radio, outdoor, activation, digital and social media. The jingle for the TVC which went on air on February 21 has been composed by Abhishek Arora, while the lyrics are by Amitabh Bhattacharya.
The TVC: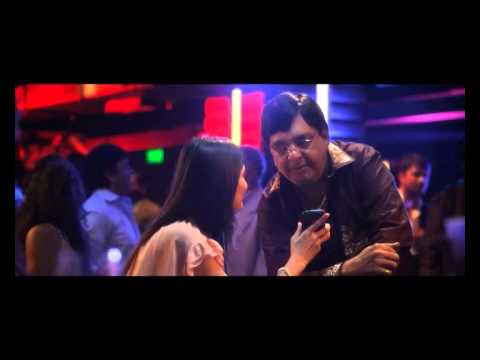 Credits:
Client: Idea Cellular
Agency: Lowe Lintas
National Creative Director: Arun Iyer
Creative Team: Arun Iyer, Ashwin Varkey, Jaywant Dhabholkar, Carlos Pereira, Subodh Menon, Sanjay Ramanathan, Sebastian Gonsalves, Vivek Buchude, Rohan Wakkar and Prasanna Bhave
Account Management: Raj Gupta, Satish Ramanathan, Sachin Pandirkar, Muralikrishnan, Sneha Saha
Planning: S Subramanyeswar
Sohini.Sen@BestMediaInfo.com