Six Simple Summer Makeup Tips from 'Victorious' Star Victoria Justice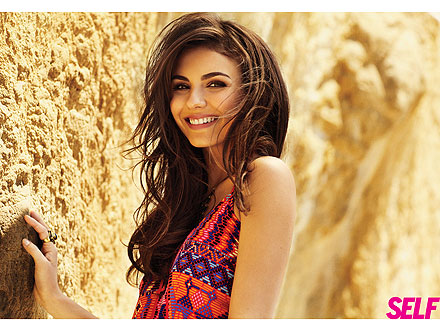 Courtesy SELF
In the latest issue of SELF, up-and-comer (and budding fashionista) Victoria Justice gets gorgeous — and explains how she stays that way.
Dishing on hair, makeup and skincare, the Victorious star shares bits of info on her best beauty tricks; we've picked out six of our favorites to share with you:
Conceal zits creatively. "If it's over my lip or on my cheek, I color it with a brown pencil," she tells the mag of unsightly pimples. "Instant beauty mark! I got that from my mom — she was a disco queen and has lots of tips."
Moisturize everything … including hair. "Deep-condition once a week," she says. "I know I should. My hair gets heat-styled and teased so often."
Less makeup is more. "I pour a few drops of Nars Sheer Glow Foundation onto a damp sponge, then blend it over my skin," she explains.
Go really natural. "If I have no time to touch up, I get a natural glow by pinching my cheeks 10 times really hard," she says, before adding, "Well, not so hard that I bruise."
Take a low blow. "After I wash my hair, I squeeze out water with a towel, then quickly blow out only the front sections so they're smooth — forget the rest," she says.
Prevent aging now. "I'm only 19, so I'm not super concerned about aging," she shares (jealous!). "But my mom didn't drink, smoke or tan while growing up, and she looks great. I'm following her plan."
Read more of Justice's great tips in the latest issue of SELF. And tell us: What's your best bit of beauty advice?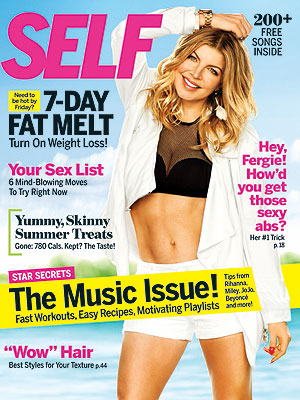 Courtesy SELF
SHOP BEAUTY PRODUCTS THE STARS ARE LOVING
Skip back to main navigation