Stylewatch
Style News Now
01/24/2013 at 06:00 PM ET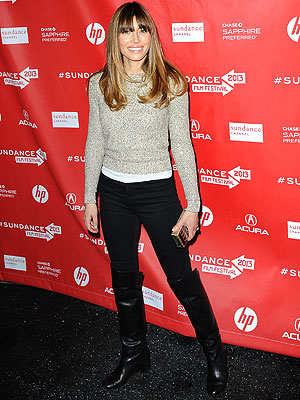 There are so many things we love about you, PEOPLE StyleWatch readers. You're hilarious on Facebook, have great style and you always manage to surprise us.
For instance, when we checked today's Top 10 Most Loved Looks, we were stunned to see Jessica Biel occupying the number-one spot. In a week with stars like Emily Blunt, Gabrielle Union and Eva Longoria turning it out in personal-best gowns, your favorite look is a perfectly adorable — yet hardly groundbreaking — ensemble of an Oscar de la Renta sweater and J Brand jeans.
Don't get us wrong: Biel looks beautiful. But she also looks like we do when we need to change our outfit and get somewhere in 20 minutes (though perhaps with better hair).
So we want to thank you, StyleWatchers, for keeping us on our toes — and for validating our lazy-day ensembles. It's nice to know that we'll be on someone's best dressed list. Tell us: Does Biel make your best-dressed list this week?

–Alex Apatoff
PHOTOS: SEE MORE OF THIS WEEK'S MOST-LOVED LOOKS!
« 'Inside Llewyn Davis' Trailer: The Coen Bros. Return with Peace, Love and Plenty of Folk Music What Is 'Zero Dark Thirty'? Oscar Nominee Guide 2013 »