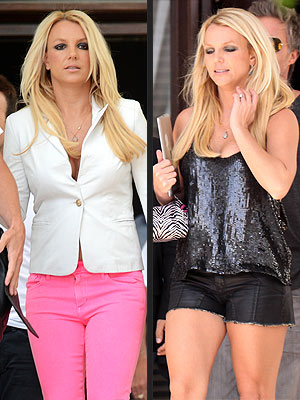 INF; Splash News Online
What goes up, must come down — at least that's the case for Britney Spears's X Factor style.
Though our love for the pop icon will never wither, we can't seem to figure out what's going in the wardrobe department over at her upcoming FOX show.
Style-wise, the judge started the season strong, showing off her toned bod in a skin-tight, hot-pink… Continue reading Britney Spears's Latest 'X Factor' Look: Daisy Dukes, Sequins … and Zebra Print?