Stylewatch
Style News Now
03/12/2013 at 06:00 PM ET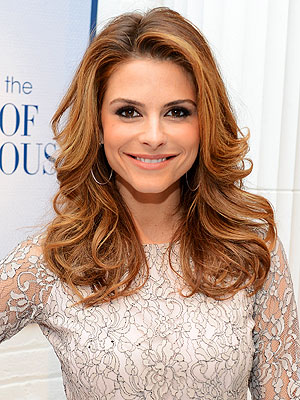 Andrew H. Walker/Getty
No, it's not in case her lips get chapped. Maria Menonous rarely hits an awards show or premiere (or for that matter, leaves her house) without a tube of lip balm for this reason: It's helped her — and one big-name actress — mend some major wardrobe malfunctions.
"I've had things rip [then] used Chapstick to fix [them]," the Extra co-host tells PEOPLE of her "best-kept secret." She credits the slightly sticky formula with saving another star from an embarrassing style snafu, too.
"I remember Glenn Close was on the red carpet, I think at the Emmys, and her dress ripped. I got my Chapstick to fix her dress while she was doing an interview."
It also comes in handy when you're can't make it to a tailor: "I hemmed my pants last minute with Chapstick," she adds.
What else does she always keep on hand? "I love carrying blotting papers on the red carpet," she says. While many TV personalities rely on powder to get rid of shine, Menounos explains that "rather than adding more powder and making things thicker and cakier," she prefers to use MAC "Blot Film" sheets.
But Chapstick and blotting papers aren't the only wallet-friendly tips Menounos has up her sleeve. The new style ambassador to Marshalls says she's been shopping there her whole life and relies on the store for great cheapie finds.
"I'm always wearing bargains," she tells PEOPLE, adding that she once wore a $ 21 piece on Extra and a super-affordable necklace on The Today Show, both from Marshalls. And one of her favorite items in her closet is a Kate Spade dress that she nabbed for a bargain at the store. "It's crazy. People think just because you're on TV, you're spending tons of money, but I'm definitely a real savvy shopper."
Here's hoping we run into Menounos next time we're at a Marshalls … or need a pair of pants hemmed.
What's the one beauty product you always carry in your purse? Let us know below and share a picture of it here for a chance to be featured on PEOPLE.com!
–Zoë Ruderman, with reporting by Mabel Martinez