Tom Cruise's Son Connor Gets a Mohawk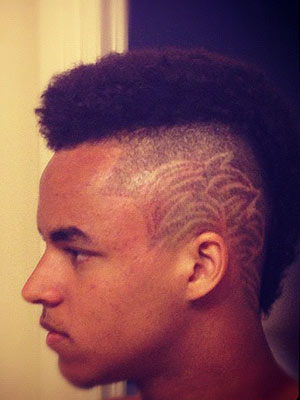 Courtesy Connor Cruise
Tom Cruise's son Connor is feeling like a rock star, apparently!
The 17-year-old flaunted his new mohawk on Twitter Friday with the caption, "Chopped." He even went as far to stencil a design onto the shaved sides.
The Hollywood D.J. is the son of Cruise and his ex-wife, Nicole Kidman.
Connor recently visited his newly single father on the set of his new film Oblivion, before stopping by Comic-Con earlier this week. Tell us: Do you like Connor Cruise's new hairdo?
CHECK OUT MORE STAR HAIRSTYLES
Skip back to main navigation