Universal Monsters Mondo Art: 'Dracula' By Jason Edmiston
Mondo is the new king of movie posters. The company gathers the best artists from around the world to create inventive new interpretations of classic blockbusters and beloved cult hits. At this point, they've created so many incredible original works, it's hard to imagine them topping themselves. Well, for Halloween, they are doing just that, by going all out with a new poster gallery dedicated to the Universal Monsters of golden age Hollywood.
The gallery features over 60 painted and screen-printed works of art, the largest show in Mondo history. The roster of artists includes everyone from Oscar-winning make-up man Rick Baker to the iconic "Star Wars" poster artist Drew Struzan, offering their unique takes on characters like the Wolfman, the Mummy and the Creature from the Black Lagoon.
Moviefone is pumped to premiere the newest original painting from this collection, for Bela Lugosi's immortal "Dracula," illustrated by Jason Edmiston, the cover artist for classic magazines like Famous Monsters of Filmland and Rue Morgue. You can check it out below. The Universal Monsters gallery will be running from October 19 through November 10 in Austin, TX.
For all Mondo-related news, head to @MondoNews.
[Click to zoom]: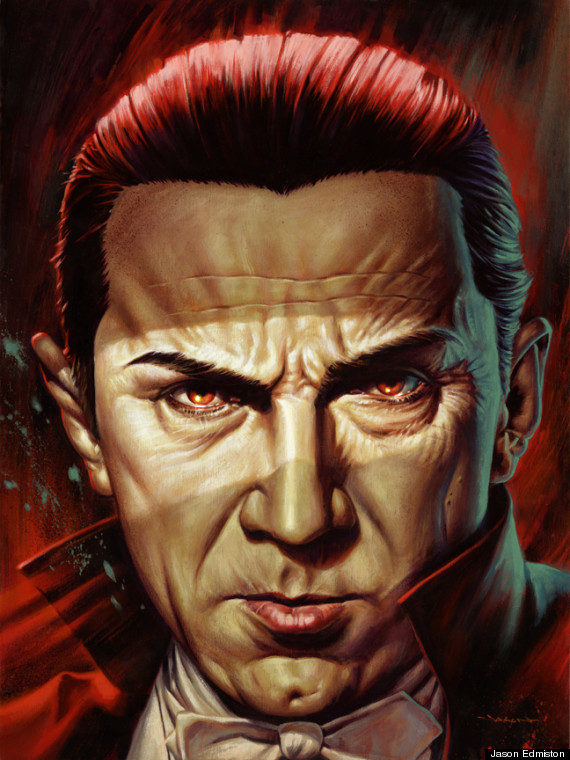 (Click to enlarge)
The Universal Monsters show runs from October 19 to November 10 at the Mondo Gallery in Austin, Texas. To pick up your own copy of one of these monstrous prints, head over to the Mondo online store. And if you're in the Austin area, the legendary Alamo Drafthouse theater is screening classic horror movies all this week to kick-off the gallery.
Skip back to main navigation