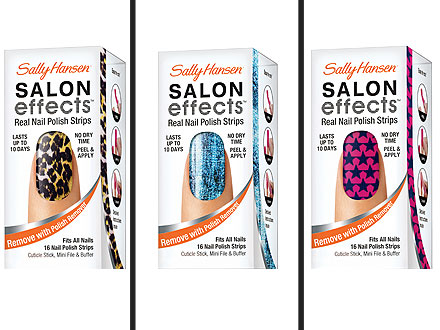 Courtesy Sally Hansen
One of the summer's biggest beauty trends is nail art — so what better movie to inspire your fingertips than the over-the-top '80s film Rock of Ages?
Sally Hansen just released a line of nail strips inspired by the movie, which stars a decked-out Tom Cruise, Russell Brand and Julianne Hough. The collection consists of eight limited-edition… Continue reading Nail Art Alert: Get A 'Rock Of Ages'-Inspired Manicure!