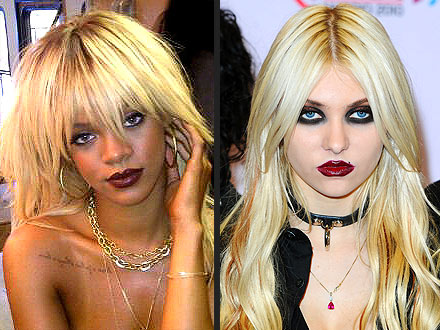 Courtesy Rihanna; PictureGroup
We all know Rihanna can Talk That Talk, but who knew she was a Gossip Girl too?
When the singer debuted a sneak peek at her new platinum do (which she'll sport on an upcoming cover of ELLE), we couldn't help but think of another towheaded trouble maker: Taylor Momsen.
With that chunky fringe and stained pout… Continue reading Is Rihanna Channeling Taylor Momsen?