Bill Murray Paper Doll: A Print Featuring All The Actor's Costumes (PHOTO)
Upon hearing that Tom Hanks had earned some serious cool points with his impromptu photo session with a fan, perhaps somewhere, a Bill Murray fanatic thought: "This cannot stand."
So, how do you raise the stakes in a (totally invented) cool-off? With a paper doll, of course!
Courtesy of Niege Borges, the artist recently gave Murray the deluxe 2-D treatment with "Bill Wearing Socks."
Borges fashioned a print of all the actor's iconic costumes, which is for sale here (can you think of a better way to dress up your wall?). He also made a four-minute video — set to appropriately themed tunes — which counts down Murray's legendary acting career.
From "Moonrise Kingdom" to "Ghostbusters" take a look at the video above and the poster below.
PHOTO: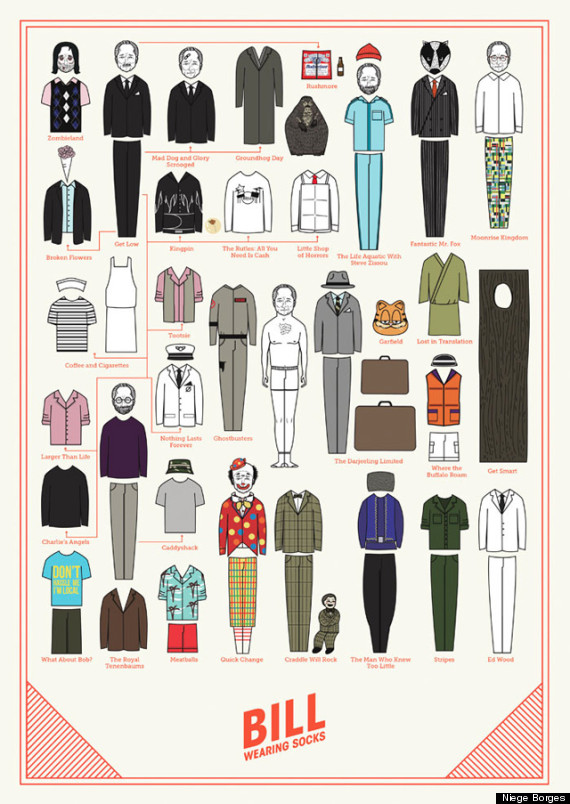 [via Niege Borges h/t Vulture]