The Unconventional Story Behind Milla Jovovich's New Haircut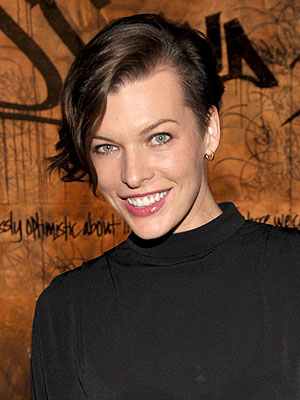 John Shearer/Getty
When Milla Jovovich stepped out last week with an asymmetrical new crop, we assumed the look was for a role. But according to InStyle.com, the undercut has a totally different explanation.
"I have a strange addiction to The Sims ," the actress tells the site. "All my Sims wind up with this haircut, and it's always a house full of really hot chicks."
So one thing led to another, and … "I thought, 'Obviously I want this haircut because I keep picking it out,'" she shared.
The model-actress has rocked several hairstyles over the years, from glamorous long waves and shorter curled dos to a strawberry blonde bob. But this new cut is definitely the most unique yet. Tell us: What do you think of Jovovich's unconventional beauty inspiration?
VOTE ON MORE STAR HAIR CHANGES