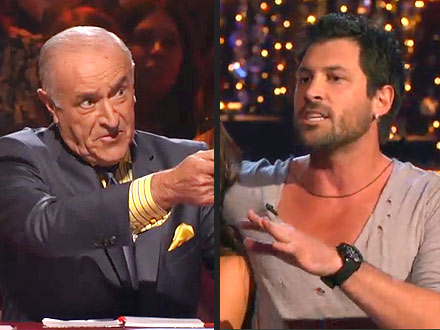 Lately, Maksim Chmerkovskiy's mouth has been moving faster than his feet.
The ballroom pro created a stir when he took credit for Dancing with the Stars's success and insulting judge Len Goodman on the air.
Then on Good Morning America on Wednesday, the hot-headed Ukrainian not only… Continue reading Does Maksim Chmerkovskiy Have a Point?