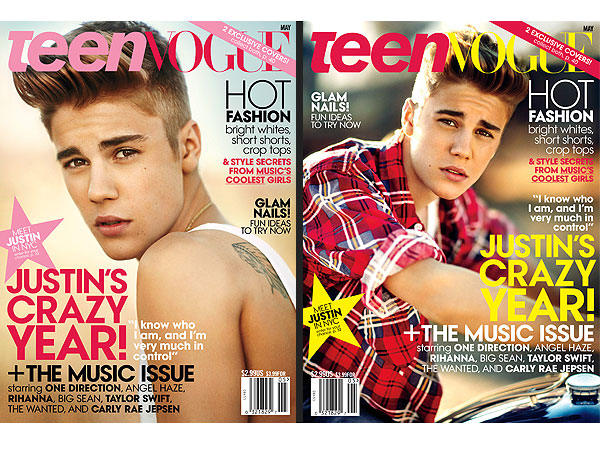 Courtesy Teen Vogue
If you, like us, were concerned that Justin Bieber's drop-crotch pants addiction might be permanent, you can exhale: The star is doing a James Dean thing in the pages of Teen Vogue's May issue.
Rocking flannel, leather, an assortment of ribbed tank tops and his gem-encrusted cross, Bieber strikes a number of pensive poses throughout, even revealing the one thing he always wears: Le Labo Santal 33 cologne. Fancy!
In the interview, Bieber addresses all the unusual stories about him lately, but says he embraces his critics: "Every time a hater visits my YouTube page, I get, like, four cents. So tell the haters to keep hating, keep commenting, because I'm making money."
Here's hoping he uses that money to buy the great clothes from the shoot!
For more from Bieber, visit TeenVogue.com and pick up the May issue, on stands April 16.

–Alex Apatoff