Olympics 2012: Who's The Best Archer In Movie History?
Let the games begin! With the best athletes in the world competing for the Gold this week in London, it's time to turn our attention to something that hasn't even been invented yet: Movie Olympics! Here, Moviefone puts together some of your favorite characters going head-to-head in Olympic events.
First up is archery. While audiences have seen some serious bow-slinging in film this year — Katniss Everdeen, Hawkeye — there are plenty of big-screen shooters from movie history that will be vying for first place.
Below, take a look at those competing in the event. When you're finished, make sure to vote for who you think should take home the Movie Olympic Gold for archery.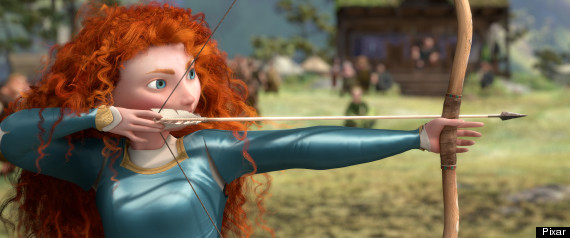 Name: Princess Merida from "Brave"
Why She's On The List: She's already out-shot all the suitors in Scotland's Highland Games, giving her the freedom to choose her own path in life. A little thing like the Olympics is no big deal.
Why She Could Win: Her fierce independence has imbued her with the confidence needed to walk into any competition and dominate. And as the daughter of King Fergus of Clan DuBroch, she's had a lifetime of great training.
Watch Merida in action Name: William Wallace from "Braveheart"
Why He's On The List: Leading his countrymen in the First War of Scottish Independence against King Edward I of England, William Wallace's skill rests in his desire for freedom, and his prolific use of weaponry.
Why He Could Win: Wallace is not going to go down without a bloody fight. His will and determination are almost as deadly as his moves.
Watch William in action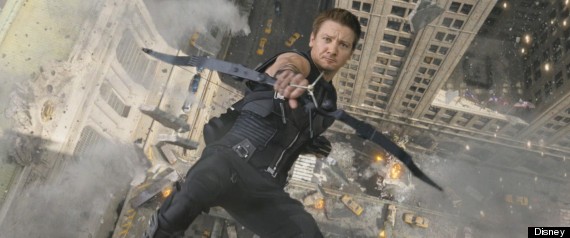 Name: Hawkeye from "The Avengers"
Why He's on the List: Nothing stops him from hitting his target — even when he falls out of a building. Also, he helped save the world by repealing the Chitauri invasion, so we kind of owe him a spot on the team.
Why He Could Win: The dude was able to take down super-fast flying alien aircrafts from hundreds of yards away. A bullseye on an easel should be a piece of cake.
Watch Hawkeye in Action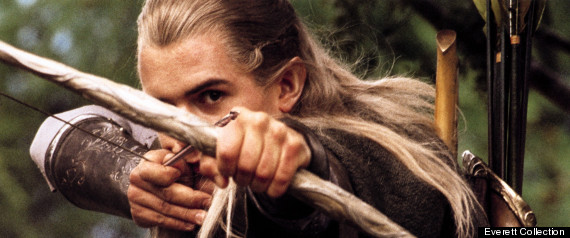 Name: Legolas from "The Lord of the Rings"
Why He's on the List: His honorable spirit makes him an admirable representative at the Olympic games. As the official athlete from the Elven Kingdom of Mirkwood, he ensures that all nations are truly represented.
Why He Could Win: Considering he's over 140 years old, he's got something of an experience advantage.
Watch Legolas in Action Name: Katniss Everdeen from "The Hunger Games"
Why She's On The List: Shooting an apple out of a pig's mouth is nothing for the most talented bow-slinger around. Katniss Everdeen's marksmanship and determination won her The Hunger Games, saved her friend Peeta and sparked a revolution.
Why She Could Win: Katniss received an 11 during her training and went on to win The Hunger Games, so she knows how to out-smart her opponents. Also, being the most skilled archer in all of Panem doesn't hurt, either.
Watch Katniss in action Name: John Rambo from "Rambo"
Why He's On The List: No one does slow-motion archery better than Rambo. A Vietnam vet, Rambo parachuted back into the fighting lines but lost all his equipment except for his knives and a bow and arrow. Turns out, that was enough.
Why He Could Win: With limited supplies, Rambo had to rely on more than just his killing-prowess as he crept around a war-torn jungle. In the end, he survived by being resourceful and making every shot count.
Watch Rambo in action
Earlier on Moviefone
Skip back to main navigation