Real Housewives' Taylor Armstrong and Estranged Husband Sued for $1.5
 Million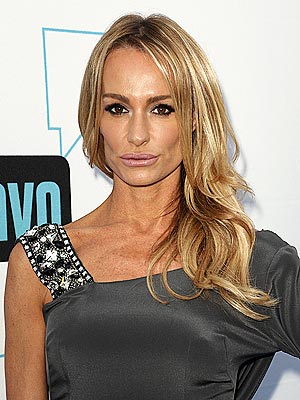 Real Housewives of Beverly Hills star Taylor Armstrong and her soon-to-be-ex-husband are being sued for more than $ 1.5 million for breach of
 contract.
MyMedicalRecords.com alleges in the lawsuit filed Friday in L.A. Superior Court that the pair pocketed more than $ 1 million from people misled into thinking
 they were investing in the company. 


MyMedicalRecords.com accuses the duo misusing funds to "live a lavish 
lifestyle" including paying for interior decorating on their mansion.


 Armstrong, 40, filed for divorce from Russell Armstrong on July 15 and says Russell verbally and physically abused her.