Scott Barnes's Blog: How to Rock Hair Extensions
Thanks for welcoming Scott Barnes to PEOPLE StyleWatch! The celebrity makeup artist has been hard at work lately, releasing his second book, Face to Face, and blogging for People.com. This week, he taps a hairstylist pal to teach us all about the ins and outs of hair extensions:
We've talked about how transformative makeup can be, and this week, it seemed time to address the other essential aspect of your everyday look: your hair.
Fabulous hair can be a woman's best accessory (yes, more important than that Chloé tote). Just like good makeup, good hair can make a real difference in how you feel about yourself, and how much confidence you exude. Which is why I'm choosing this week to incorporate the wisdom of Frank Galasso, the most talented hairstylist I know (if you're in West Hollywood, come visit us at our salon, Barnes & Galasso!).
Throughout his decades in Hollywood, Frank has worked with a diverse range of amazing celebrities, everyone from Nelly Furtado, Kim Kardashian and Nicole Scherzinger to Gwyneth Paltrow and Barbara Streisand. He's received praise from hundreds of publications around the world, including being named one of the 10 best hairdressers in the world by ELLE UK. And, of course, he is the genius behind all the hair in my new book, Face to Face.
His first love, and I think his true gift, is as a hair colorist, an art form that is similar in approach to makeup; the two go hand-in-hand. A good colorist will color hair based on what best complements the skin, sometimes in the least obvious way. Like, for example, Vanessa Williams's hair color in Face to Face: she's a brunette, sure, but if you look closely, you'll see that her hair has a shimmery glow to it. That's not lighting or product; that's good hair color. And it can alter your whole appearance.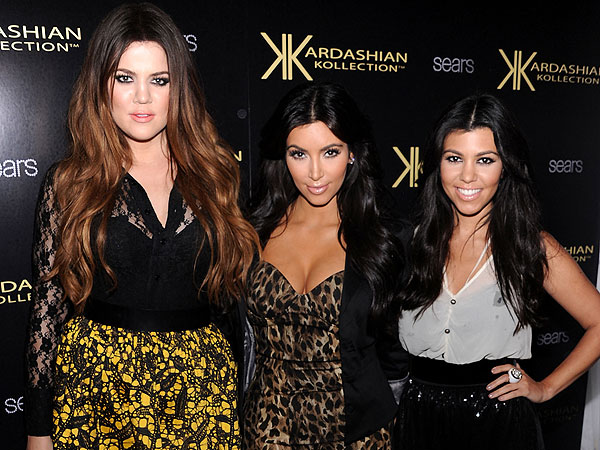 Dimitrios Kambouris/Getty
This has been a particularly whirlwind week for us. Together, Frank and I went from L.A. to Miami to New York to Montreal for clients that included the Kardashians, Cher Lloyd (Frank styled her recent "Oath" music video) and Céline Dion. Next, we head to London to help Kim and her sisters launch their Kardashian Kollection there.
Which, of course, is a perfect segue for talking about hair extensions, because when you're working with the Kardashian sisters, you're working with lots of extensions. And why not? Extensions are like eyelashes: an easy way to have fun and add a bit of glamour to any look. They're as available as lipstick, and, like makeup, you can choose to spend a lot or a little (these days, you can practically buy extensions at the grocery store, and if you're just playing around, you shouldn't spend a lot).
Everyone wants healthy, shiny, gorgeous hair, but you no longer have to settle for the hair you were born with. Extensions let you get the kind of hair you've always dreamed of, whether it's Kim's signature pony or Khloé's trademark volume or something wild and fun like styles you see on Nicki Minaj and Katy Perry. Extensions are also an easy, risk-free way to play around with changing your color on a whim, or trying out wild shades, like Nicki or Katy.
For everyday color, however, Frank and I both prefer something more natural — the best hair color looks like you could have been born with it, while making you look better than you might have otherwise. Finding your ideal shade can be tricky, but the first rule of thumb is that good hair color is generally never one single shade. (Some of Frank's favorite color is from Alfaparf Milano. The brand's ash blondes are beyond fabulous, and will help you avoid brassy tones.)
Maybe you try out a sun-kissed look; maybe you play around with ombré. But a single shade of color can produce a look that seems fake, and too heavy. Just be careful with ombré: Lately, we've seen ombré walking around L.A. looking a little hombre, if you know what I mean, with harsh lines of regrowth and a dirty, greasy look. Remember that any hair color needs to be blended and soft. No black roots growing out, please.
Since I know you all love to know which products are our favorites, I've asked Frank to put together a list of his haircare essentials. Don't leave home without them! (We don't!):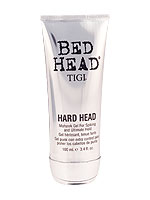 Courtesy TiGi
TiGi Bed Head Hard Head Gel (left): Apply before slicking hair back into a pony or to set a short, spiky style. This is also Scott's personal favorite gel, and he uses it daily.
Oribe Dry Texturizing Spray: For building volume on real hair and extensions.
Oribe Original Pomade: For creating a "piecey" look on real hair and extensions.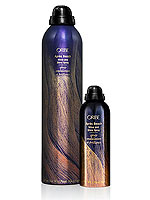 Courtesy Oribe
Oribe Beach Spray (left): Gives texture to extensions and dry hair. Oribe is the master of hair extensions, and so his entire product line is amazing for use on false pieces.
Joico JoiShape flexible hold hairspray: Best for setting looks achieved using hot tools, like a curling or flat iron.
And like I am always telling you, don't be afraid to experiment. The only way you'll figure out what works for you is to take a few chances. The payoff will be huge, believe us. We've been doing it for years!
–Scott Barnes (with very special thanks to Frank Galasso) 
PHOTOS: FIND EVEN MORE FABULOUS HAIR PRODUCTS HERE!