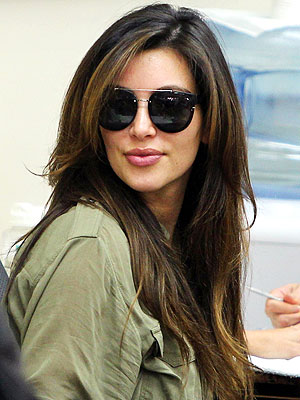 Correa/MediaPunch
She has a new wardrobe … and now she has a new look, too. Kim Kardashian lightened up her hair over the weekend, dyeing it Friday evening and sharing photos of the process on Instagram (below).
"Blonde hair don't care," she wrote with a shot of her newly lightened (not quite blonde) locks. Afterward, a ton of complimentary Tweets came in, including an "absolutely love" from Paris Jackson. Kardashian's reply? "Needed a change!"
According to Kardashian's stylist, George Papinoklas of West Hollywood's Andy Lecompte Salon, the new color is actually a "fashionably glossy chocolate brown," he says. Papinoklas first softened Kardashian's natural color to a "dark chocolate" using Joico products, he explains, adding "rich chocolate pieces" around her face and at the ends of her hair.
"The result is a low-maintenance graduation of color from deep dark chocolate to luscious milk chocolate ends," Papinoklas says. "The tone-on-tone hue is the most sophisticated choice for brunettes."
Though it's kind of hard to tell Kardashian's old hair color from the new in photos (maybe that's the point?), in this case, if she's happy, so are we. Tell us: What do you think of Kardashian's new hair color?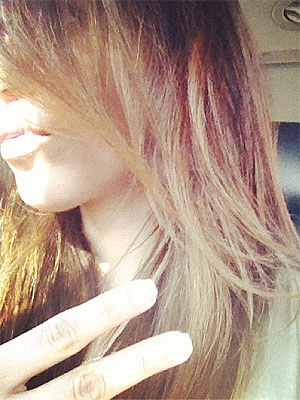 Courtesy Kim Kardashian
VOTE NOW ON MORE CELEBRITY HAIR MAKEOVERS!