Why Gabrielle Union Doesn't Mess Around with Sun Protection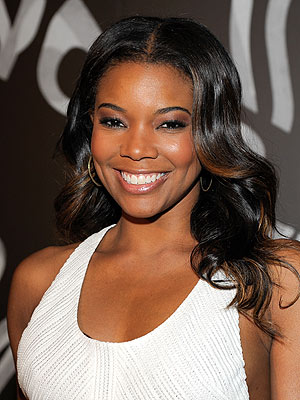 Dave Kotinsky/Getty
One in five Americans will develop skin cancer in their lifetime, but Gabrielle Union wants you to avoid becoming a statistic by using her summer must-have: sunscreen.
"I don't tan on purpose, but I do a lot of beach workouts," the Think Like a Man star tells PEOPLE. "But I go SPF 110," she jokes, pointing to two bottles of sunscreen. "I don't mess around."
The actress is working with Neutrogena (she's been a brand spokeswoman since 2004) to promote the company's new Choose Skin Health campaign. The mission is to fight skin cancer and educate people about prevention.
"As an African-American woman, culturally we have been told that we have natural protection against the sun — but we're absolutely part of the one in five," Union explains. "As I've gotten older, I've seen relatives' moles change shape, and they think 'That's cute — it's like Janet Jackson!' But it's not cute — it's called melanoma."
As part of the campaign, dermatologists from across the country are offering free skin cancer screenings. "Having a dermatologist is awesome if you can afford it, but a lot of people can't," Union shares. "This is free — so there's no excuse."
The actress, who calls Miami and Los Angeles home, has incorporated SPF into her "painfully simple" daily skincare regime. "I use a grapefruit cleanser because it smells good and it's got salicylic acid," she reveals. "If I'm having a breakout I'll use something that's acne specific, but usually it's always my clear pore astringent and my trusty sunblock."
Along with a low-maintenance skincare routine, the ageless actress opts for minimal makeup when she's not working. "I pop on some lip gloss and mascara and I keep it moving," she says.
Visit the Choose Skin Health campaign website to locate a participating dermatologist near you and to read up on more skincare tips.
–Jennifer Cress
SHOP STAR-LOVED SWIMWEAR — FOR LESS!