Christian Bale Visits 'Dark Knight Rises' Shooting Victims In Colorado
Today, victims of the Aurora, Colorado theater shooting got a special visit from Batman himself, Christian Bale.
The actor, who plays Bruce Wayne in "The Dark Knight Rises," stopped by the hospital where victims are currently being treated.
Earlier this week, Bale released a statement regarding the tragedy (during a midnight screening last Friday of "TDKR," a gunman opened fire, killing 12 and injuring 71).
"Words cannot express the horror that I feel. I cannot begin to truly understand the pain and grief of the victims and their loved ones, but my heart goes out to them," Bale said.
Despite the incident in Aurora, "The Dark Knight Rises," the final film in Christopher Nolan's Batman trilogy, ended up grossing $ 160 million at the box office this weekend, making it the best opening ever for a non-3D movie.
Below, you can see a few photos of Bale visiting the hospital.
[via @7Marshall/Twitter and Facebook]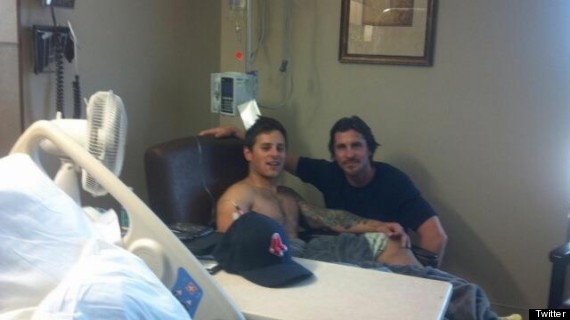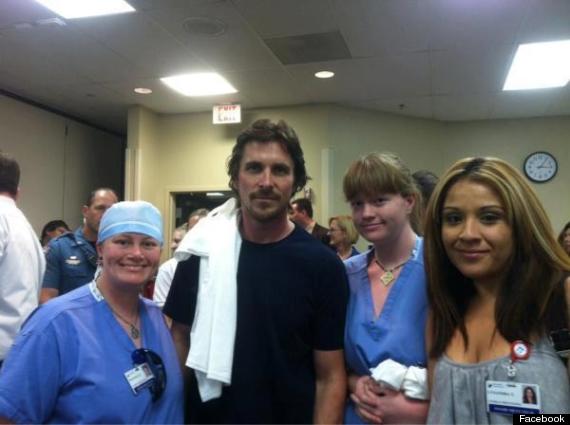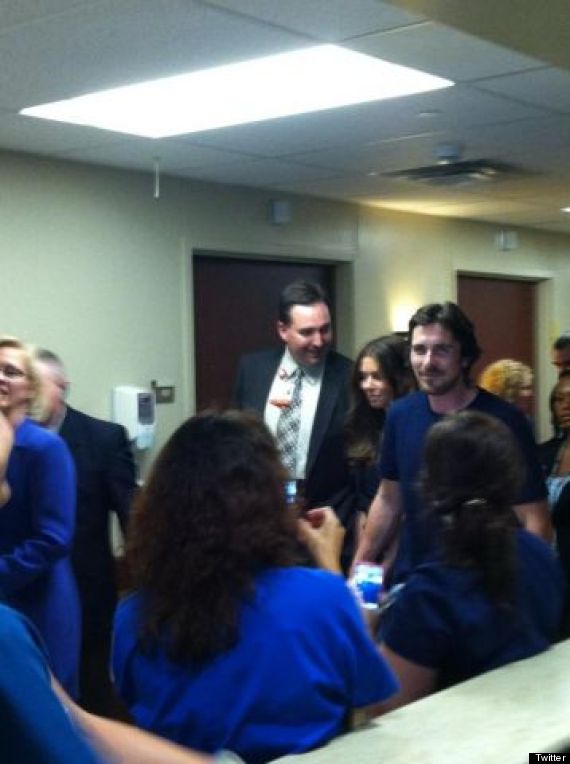 Earlier on Moviefone: