Five Non-Cheesy Ways to Do Red and Pink Tomorrow
Stylewatch
Style News Now
02/13/2013 at 06:08 PM ET
Between the flowers, chocolates and candy circulating around our office, we're definitely in the Valentine's Day spirit. But don't expect to see us in heart-shaped jewelry or "Be mine" statement tees. Instead, we rounded up the five ways we'll be showing our spirit — from pink shoes to red sauce — without being super-schmoopy.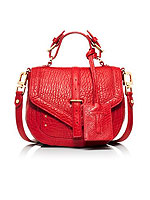 Courtesy Tory Burch
Alex Apatoff, News Editor: My uniform of all-black outerwear is a little depressing, and between that and my cold-weather scowl I don't think I'm inspiring romantic feelings in my poor husband. This purse (which I own and love) brightens things up a bit — and I'll be just as passionate about it this summer.
Tory Burch "797″ crossbody pouch, $ 425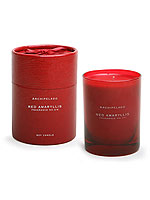 Courtesy Archipelago
Andrea Lavinthal, Style Director: With packaging this eye-catching, I almost didn't care what the actual candle inside smelled like. But it was totally worth opening the deep red faux leather box and lighting up this baby. The blend of red amaryllis, fresh clementine and cassis gives off a slightly tart aroma that's way sexier than the floral, sugary candles I tend to gravitate to. Plus, it provides the perfect mood lighting.
Archipelago "Amaryllis" candle, $ 29.50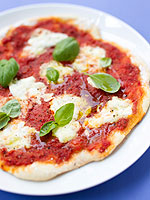 Getty
Zoe Ruderman, Senior Editor:I plan to have a very cheesy Valentine's Day. Literally. My boyfriend and I will be forgoing oysters and champagne from a fancy restaurant in favor of a pie from one of my favorite Italian joints in New York City: Frank. (Though, I do have to admit the activity we'll be doing pre-pizza might be considered slightly cheesy in the other sense of the word: ice skating.)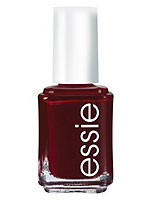 Courtesy Essie/span>
Jennifer Cress, Contributor: Here's a red polish that works all year round — including on Feb. 14. I've been on the hunt for the perfect red for ages, and finally, I found it. Essie's Bordeaux is a rich, deep wine color that comes off as a dark crimson, rather than black like most vampy cherry shades. I've definitely fallen hard for it!
Essie nail polish in Bordeaux, $ 7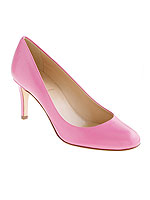 Courtesy J. Crew
Alex: No longer will I be struck by Cupid's arrow and buy a pair of teetering stilettos that I wear once and then use to decorate my apartment. These pretty heels are just the right shade of pink to go from the office to a wedding, and (insider tip) J. Crew heels are the most comfortable ones I've ever worn, so I know this won't be just a fling — this is the real thing, baby.
J. Crew "Miri" midheel pumps, $ 198
SHOP VALENTINE'S DEALS HERE!